3D Models
I do most of my modeling with Blender software, but I have also used to Zbrush to model as well. I have modeled a variety of creatures and things, and this is a small example of what I have created over the years.
Laser Hand Cannon
This is a hand-cannon I created in Blender for use in a VR project.
Dinosaur
This dinosoar was crated using Zbrush. He has been posted on sketchfab.
Happy Elephant
This elephant was sculpted in Blender.
War Hammer
This low-poly hammer was made and Textured in Blender.
Sword of the Rooster Lord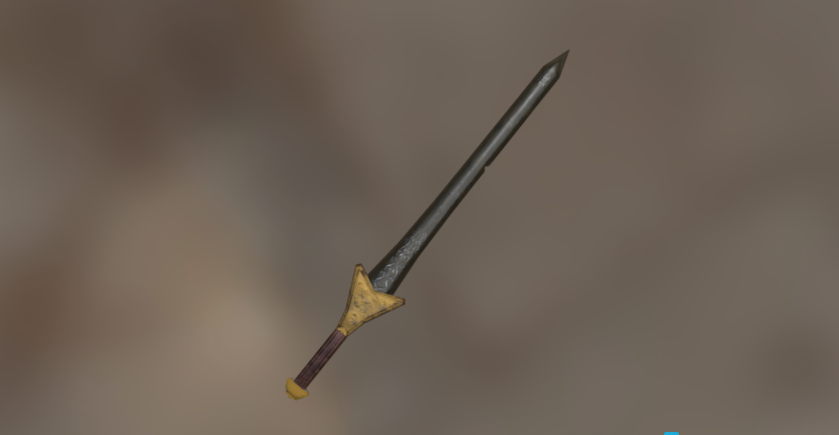 This sword was made in Blender, and Textured using DDO. Check it out on sketchfab.
Retro-Headset
This VR headset was created and Textured in Blender.
Squirrel
These are two versions of a squirrel I made in Blender, the left is high-poly, and the right is a remeshed version.